Instructions
Copernicus PDR20KD Spring Loaded Drying Rack
These drying racks are perfect for drying and storing the masterpieces of students in any class or art room. Durable poly coated metal shelves allow paintings, murals, and mosaics to dry flat, with enough room in between each shelf so artwork is not compromised.
PDR20KD Specifications and Dimensions
Item No: PDR20KD
Item Name: Spring Loaded Drying Rack
Description: This drying rack contains 20 spring loaded racks for art to be inserted or removed with ease. Two 2" casters for easy mobility.
Dimensions: 24.5"W x 21"D x 30.5"H
Weight: 41 lbs.
Copernicus Educational Products
One Year Limited Warranty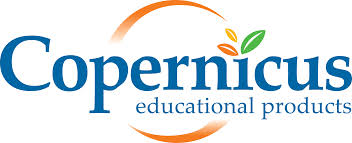 Find all of your classroom needs from Copernicus products, one of our most trusted manufacturers. Our inventory includes teacher easels, document camera stands, sensory tables, Royal i-Rover, whiteboards, digital whiteboards, projector whiteboards, smartboards, sensory tables, sand and water tables, water tables, sand tables, classroom furniture, storage tubs, tech tubs and so much more. These products will last years come and offer a Lifetime Limited Warranty. Copernicus offers tubs, sensory tables, and easels for schools, nurserys, churches and offices.