Copernicus RC200 Premium Royal Reading Writing Center

This new easel is the ultimate in storage. A magnetic dry erase board, Ultra-Safe premium book ledge, lots of tub and chart paper storage keep an organized lesson center while providing mobility.
RC200 Specifications and Dimensions
RC200 Reading Writing Center Brochure
Item No: RC200
Item Name: Premium Royal Reading Writing Center
Dimensions: 58 ¾" H x 32 ¼" W x 33" D
Copernicus Educational Products
Lifetime Warranty
The only exception to our Lifetime Warranty coverage is on whiteboards on our teaching easels and the electric lift on our iRover2 family of products; both carry a five-year warranty. Our product warranty is valid when used under proper application in a classroom, daycare or library.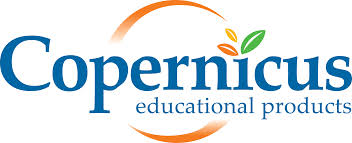 Find all of your classroom needs from Copernicus products, one of our most trusted manufacturers. Our inventory includes teacher easels, document camera stands, sensory tables, Royal i-Rover, whiteboards, digital whiteboards, projector whiteboards, smartboards, sensory tables, sand and water tables, water tables, sand tables, classroom furniture, storage tubs, tech tubs and so much more. These products will last years come and offer a Lifetime Limited Warranty. Copernicus offers tubs, sensory tables, and easels for schools, nurseries, churches and offices.