Copernicus TD5001 3D Printer Cart Premium Model
As schools begin to explore the exciting capabilities of 3D Printing, the need to properly store the required tools and materials increases. The TD5000 3D Printer Cart allows printing equipment to be shared around the school easily and keeps everything that you need close at hand. The 3D Printing Cart is also ideal for libraries where diverse creative activities are undertaken and space is limited. Get the TD5000 for your classroom or library today!
TD5001 Specifications and Dimensions
Item No: TD5001
Item Name: 3D Printer Cart Premium Model
Frame measures:
35-1/2"W x 24-1/2"D x 58-1/2"H (with spool arm)
35-1/2"W x 24-1/2"D x 40-1/2"H (without spool arm)
Maximum printer sizes:
To fit between spool arms: 21-1/2"D x 19 1/4" W
To fit in front of spool arms: 19 1/2"D x 26 1/2" W
Weight: 55 lbs
Copernicus Educational Products
5 Year Frame Warranty
Lifetime Tub Warranty
Copernicus Educational Products Inc., continues to lead the marketplace with our educational classroom teaching aids designed for "making teaching a little easier!" Copernicus has built a strong reputation over the years with our ongoing product innovation and classroom research practices. The award winning Royal® Reading and Writing Center is used in more than 135,000 classrooms worldwide.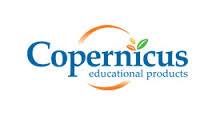 Find all of your Classroom needs from our Copernicus products, one of our most trusted manufacturers. You can find Classroom furniture, dewey document camera stand, teacher easels, storage solutions, technology solutions, arts and crafts solutions, early childhood products, reading writing centers, copernicus reading writing centers, copernicus teach and go cart, leveled literacy system and so much more. These products will last you for years and years to come and offer a Limited Warranty. Copernicus products fit great in any grade level classroom and teacher.